The final day of our New Year Kick Off event continued to impress with more training from top leaders, an intense Share the Shot® moment, IsaBody™ Finalist announcements, and more to help you transform your body and your business. Here's what you missed from the last day of our NYKO event.
Share the Shot Moment With Erik Coover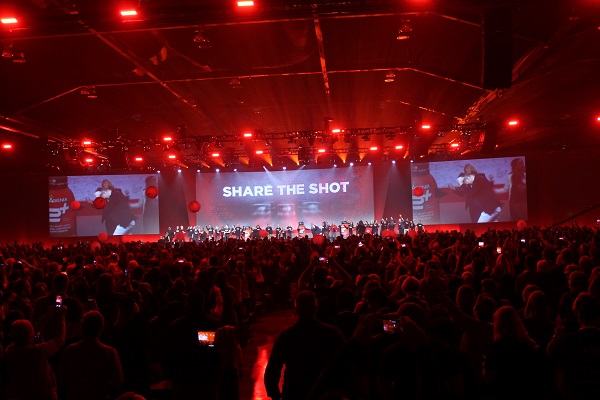 The day opened with people happily buzzing around the massive World of Isagenix on-site store before attendees hustled to complete their purchases and head into the main auditorium for General Session.
Co-Owners Jim and Erik Coover took the stage and excitedly announced this year's Product in the Spotlight – the mighty e+™ energy shot! Read about the e+ energy shot here!
In honor of our star product, we hosted an incredible Share the Shot moment where all NYKO attendees came together as One Team to take a swig of our e+ shots! As you can imagine, energy levels skyrocketed, and the event was off to a brilliant start!
IsaBody Finalists Announced!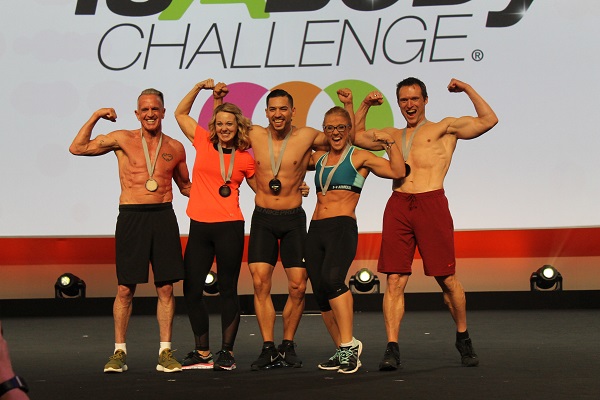 The IsaBody Challenge® is a one of the most useful tools you can use to transform your body AND your business. It's a 16-week total body transformation challenge for Isagenix Customers and Members. Cash prizes and trips are up for grabs for the Challenge winners, and the accountability sets participants up for success. It's also a great way to pitch our products to prospects!
Today, we announced the Top 5 IsaBody Finalists and heard a bit more about each of them as they took the NYKO stage. We also heard from last year's winner, Helen Costa-Giles.
Learn about the IsaBody Challenge.
Tools and Promotions to Transform Your Business Released!
We've given some of our tools a makeover to be even more effective in helping you transform your business. We're also hosting an array of promotions to help you achieve your goals. Here are a few updates that came out of today's event:
IsaProduct.com Gets a Refresh! 
We've completely revamped IsaProduct.com to create an extensive, informative, and convenient product hub to help you find, search, and discover any Isagenix Solution. Take a look at the new features here!
Coming Soon! The IsaLife™ App 
The new IsaLife app is a convenient nutrition and fitness tracker, personal coach, and product-ordering platform all in one easy-to-navigate app coming soon in early 2018!  Read more about the upcoming app here.
Read more about updated tools and promotions!
Exceptional Training Segments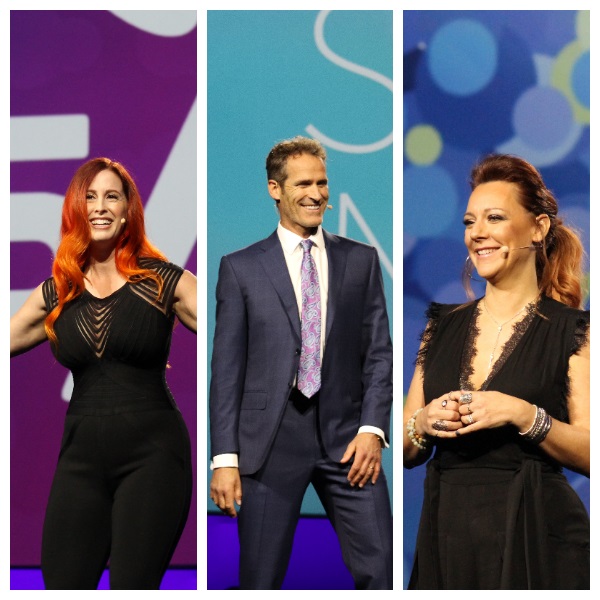 On the final day of NYKO, we also had a special Science That Sells segment by Dr. Paul Biondich and Delialah Lotich explaining how to use the science behind Isagenix products to market them. Dr. Paul Arciero highlighted our Performance products and how to use them effectively; Co-Owner Kathy Coover hosted a leadership panel with Hilari Courtney, Becca Johnson, Cathy Savage, and Tanya Kirkpatrick that touched on multiple business-building strategies; Eden Slobin nailed down the "You Share, They Share" strategy; and Laura Stevens honed in on how our new app can help you manage your business more efficiently. The day ended with Chris Harder's closing training segment on how to connect, present, and duplicate.
With your NYKO ticket or with the purchase of an IsagenixLive™ ticket, you can watch all the training segments on IsagenixLive! Ticket holders have on-demand access for up to 90 days after the event. On-demand access begins Wednesday, Jan.17, but you can head over to IsagenixLive.com right now to watch the event replays! Don't have a ticket? Don't worry. You can access the event for US$50 at IsagenixLive.com today.
You can also access Eden Slobin's "You Share, They Share" segment for FREE on Isagenix Business any time after the event.
Fun Moments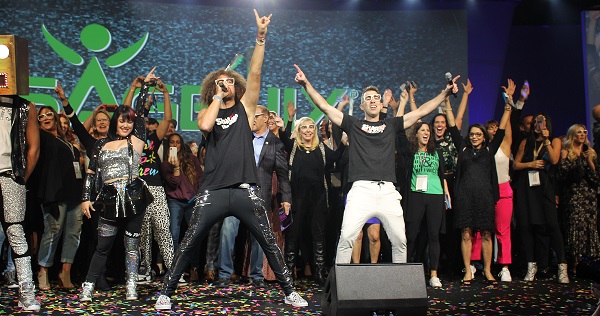 The audience was up on their feet with a surprise appearance by Redfoo from LMFAO! The rapper took the stage to celebrate the announcement of our top income earners and delighted onlookers with catchy beats that had everyone stirring to the music.
NYKO 2018 ended with a burst of confetti and a look of renewed motivation on many faces! We had such an amazing time sharing this event with you all. If you were in attendance, we hope you had as much fun as we did! If you missed the event, we hope to see you at one of our future Isagenix events!
Don't Miss Global Celebration 2018 in Music City!
We want to see all of you at our flagship event in Nashville, Tennessee, this Aug. 5-7. Buy your tickets now before they sell out!
The post NYKO Continues to Impress! appeared first on IsaFYI.
Related Stories
Source: IsaFYI.com